IDOGEAR Top-Selling Uniform
Sep 13,2023 | IDOGEAR INDUSTRIAL
If you are looking for a high-quality and versatile tactical suit set, you might want to check out this IDOGEAR Tactical G3 Suit Shirt & Pants Knee Pads. This is an updated version of the popular 3001 tactical uniform, which offers superior performance and durability for any mission. Whether you are a military operator, a law enforcement officer, or an airsoft enthusiast, this tactical suit set will provide you with the comfort, protection, and functionality you need.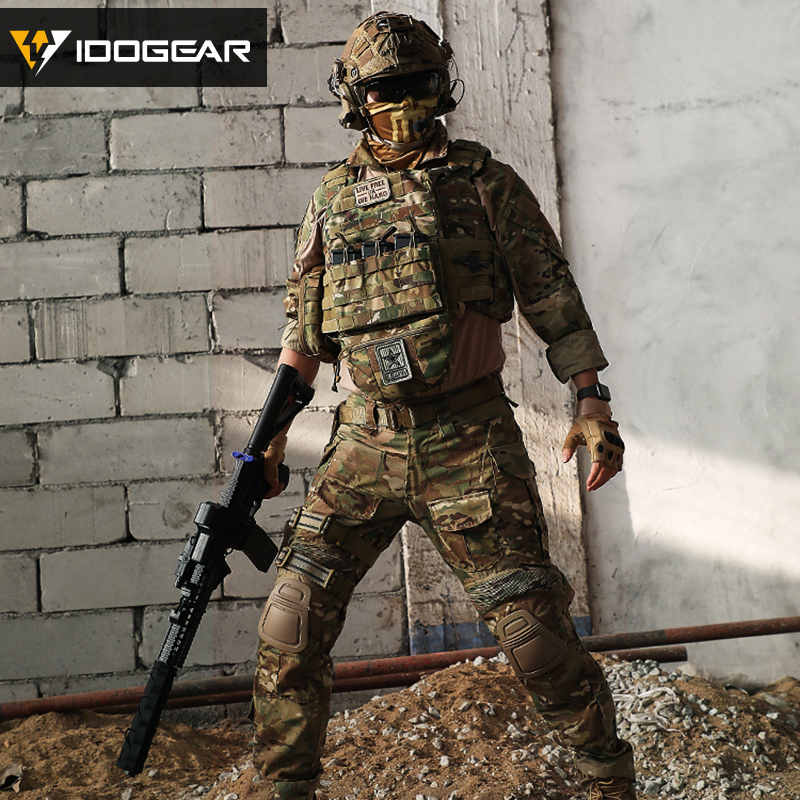 The IDOGEAR Tactical G3 Suit Shirt & Pants are made of high-quality material, the base fabric is Mil-Spec 50/50 NYCO ripstop with durable 4-way stretch-woven accents. The shirt material is a blend of cotton and polyester, which is soft and comfortable. The pants material is a blend of terylene and cotton, which is durable and flexible. Designed for different body shapes and movements, this suit set has a unique low-profile adjustable waist feature that allows you to adjust the waist size according to your preference. The set comes in four colors: Multicam, Multicam Black, Ranger Green, and Black, pick the one that suits your style and environment best.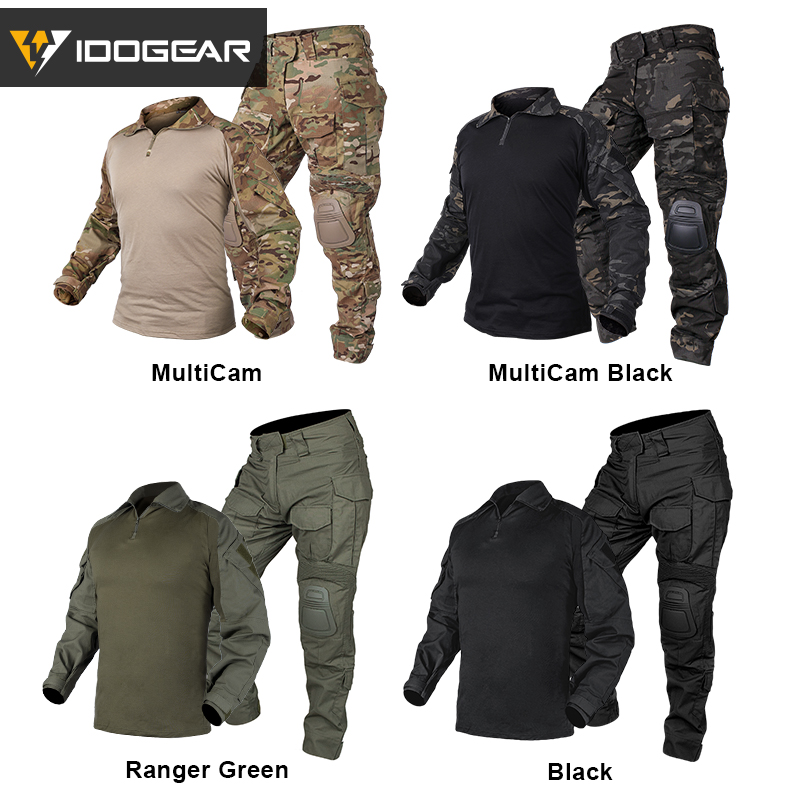 One of the main features of this tactical suit set is the knee pads, which are removable and adjustable. This patented AirFlex™ tactical knee brace designed by us is flexible and shock-absorbent to protect your knees from injuries and abrasions during strenuous activities. You can easily adjust the height of the knee pads by using the simple kneepad height adjuster located in the front thigh pocket. You can also remove the knee pads when you don't need them and cover the kneecap opening with the built-in flap.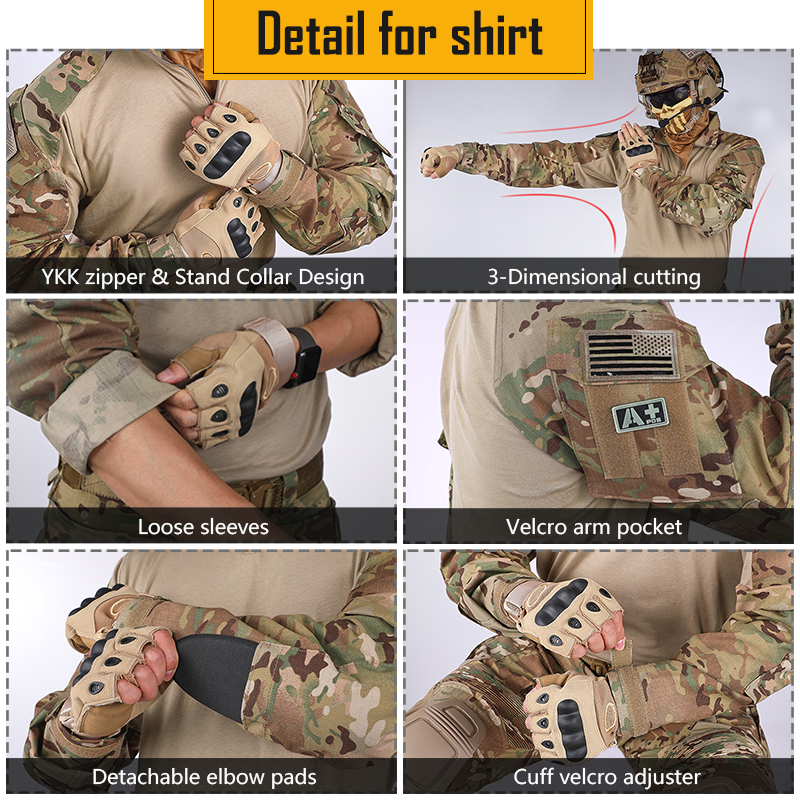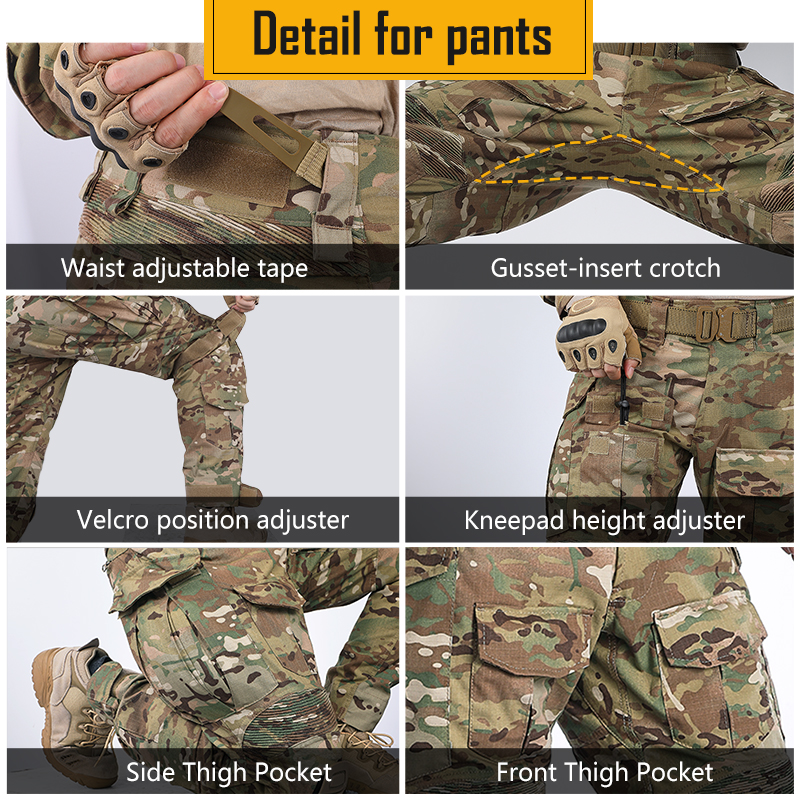 Another feature of this tactical suit set is the multiple pockets, which are designed to store your essential items and equipment. The suit set has two arm pockets, two cargo pockets, two side pockets, and two front thigh pockets. Each pocket has a Velcro® closure for easy access and security. The cargo pockets also have a water bottle/magazine stabilizer to keep your items in place.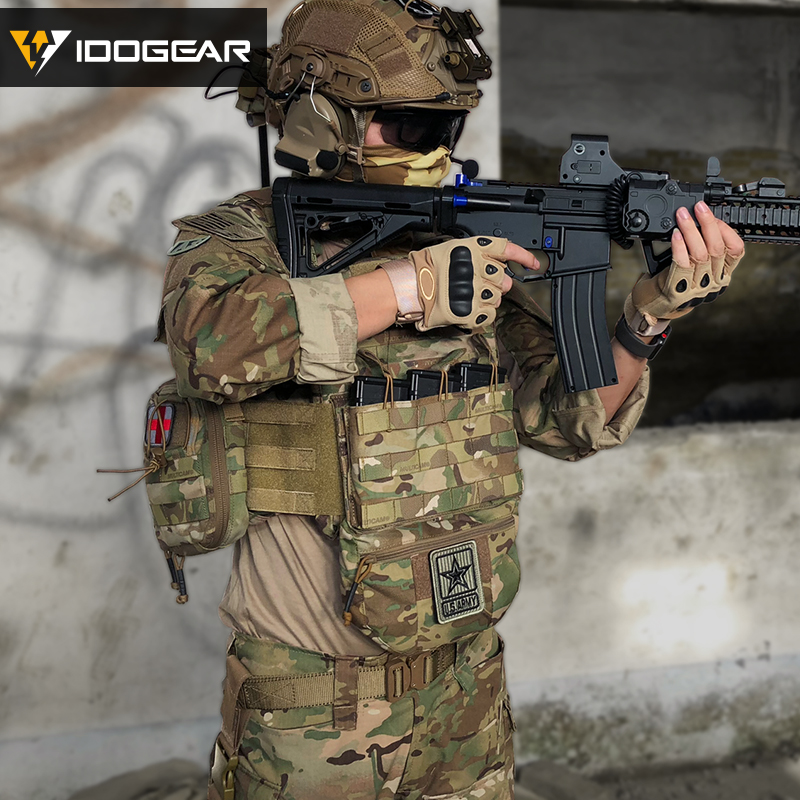 The IDOGEAR Tactical G3 Suit Shirt & Pants Knee Pads is a no-compromise tactical uniform that will enhance your tactical gear and performance. You can purchase the shirt and pants separately or as a set from our shop.
This product has received rave reviews from thousands of satisfied customers. Don't miss this opportunity to get your own tactical suit set. Visit our website today and find out more!
Comment